CCTV Installation & Maintenance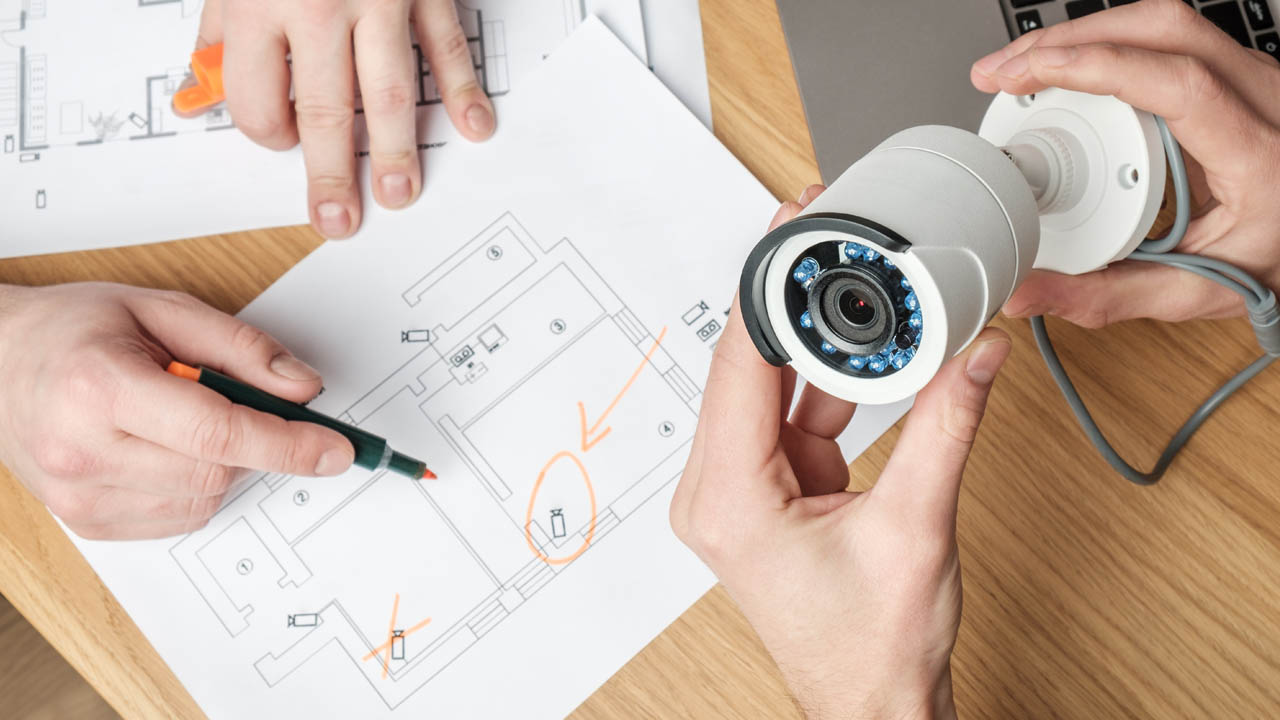 Today's CCTV cameras are increasingly sophisticated and can be used in isolation or as part of a completely integrated security system. Inspired Security provides a complete solution to all of your CCTV needs. From consultation to design, professional installation to expert maintenance, we can meet every bespoke requirement.
Applications of CCTV
Your CCTV system will have wide ranging impact on your business practices. The functionality and technological capability of the IP CCTV systems installed by us now allow businesses to make their CCTV as relevant as it is effective. Yes, it is a powerful crime deterrent for potential intruders, but is also used to:-
Enforce health and safety practices
Manage activity on large or multiple sites
Covert observation for highly sensitive or high-value areas
Video analytics provides 'people counting', 'trip wire', 'flow direction' and 'item left/removed' facilities
Why use Wahat Al Jarf?
Your investment in any CCTV system is a huge consideration. We take the time to make sure you are fully informed, demonstrating the functionality of equipment and what you can expect from it. We are so sure of the quality of our recorded images from our partners, we are proud to give you a live demonstration.
The experts in CCTV at Inspired Security are constantly reviewing the latest products in the market, to ensure that we are providing you with the most recent developments in CCTV capabilities. CCTV systems are evolving at an ever increasing pace.
There are a wide range of benefits for your business from the capabilities of modern technology including:-
Mega Pixel cameras for HD quality images
Digital storage devices to enable archiving of CCTV pictures
Transmission of CCTV pictures over wireless networks
Video analytic tracks people or objects, and can alarm on types of behaviour
IP solutions allow you to reduce your costs and increase the scalability through use of your existing corporate network
Expert CCTV installation
Whether you require traditional analogue cameras or the latest in IP technology, our expert installers have many years' experience in fitting bespoke CCTV systems in all types of properties. There is now a vast range of CCTV cameras and housings available to suit all applications and environments and we can install cameras in a huge array of varying locations and conditions. Whether your installation is stand-alone or integrated into your wider security system, our fully trained engineers ensure that all your property is well protected with the right coverage and highest picture quality from your CCTV.
Following your installation by Inspired Security, your new system will be fully demonstrated and our outstanding customer service will ensure that all of your preventative CCTV maintenance needs are met.
Do you need a CCTV upgrade?
If you are looking at changing your current analogue system to a digital system, Inspired Security is expertly equipped to carry out your CCTV upgrades, using the latest cost effective equipment.